Journal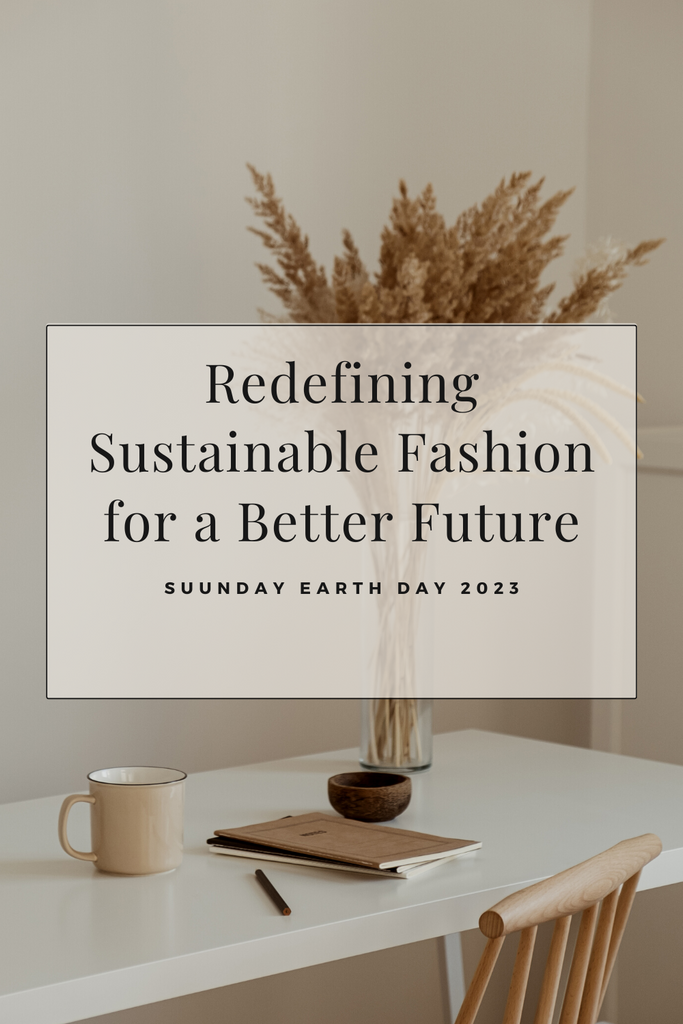 Apr 22, 2023
As Eco Elle, the author of this Suunday Earth Day blog post, it's an honor to share with you our founder Talia's vision for our eco-friendly women's clothing company. Suunday is dedicated to promoting sustainability and ethical practices in the fashion industry while also providing job opportunities for underprivileged communities. We believe that taking care of our planet goes hand in hand with taking care...
Nov 27, 2019
1 / Handmade porcelain cup 2 / Porcelain knot ornament 3 / Clementine clog by Bryr 4 / Ceramic disc chimes 5 / Dried banksia flowers 6 / Bakuchiol retinol alternative serum 7 / Beauty Dust 8 / The Ema dress 9 / Merino eye mask 10 / Mountain Rose Herbs chai tea 11 / Cloud cotton robe 12 / Moon Lists: Questions and Rituals for...
Sep 23, 2019
We were lucky enough to chat with Leah Bradley, mama of two, who lives beachside in sunny California about sustainability, slow fashion, and motherhood. If you've seen her on Instagram, then you likely admire her positive vibes and laid-back, beachy aesthetic as much as we do. Check out the interview below.     You hosted your first 'Keep It Clean' beach clean up earlier this...